egy.com suggests following articles
EGY.COM - PERSONALITIES
THE INCOMPLETE REPERTOIRE OF BUILDINGS DESIGNED BY ARCHITECT ALBERT ZANANIRI

PART I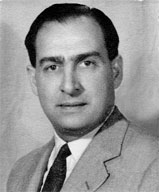 Albert Zananiri
Auberge des Pyramides, Avenue des Pyramides
Auberge du Lac Fayoum (Karoun lake; inaugurated by Winston Churchill)
Dar al-Chifaa Hospital, Abassia
Dar al-Hilal Publishing house (founded by George Zaidan), Lazoghli
Chourbagi textile factories
Freda Court, 10 Montaza Street, Zamalek
Ismail Sidky Pasha Building, Maa'had al-Swissri Street, Zamalek,
Paul Rostom Building, Hadika Street, Garden City
Albert Zananiri Building, 7 Hassan Sabri, Zamalek
Wadie Saad Building, 6 Salah al-Din Street, Zamalek
Elie Sednaoui Building, 6 Adly Pasha, Street, Cairo
Elie Sedanoui Villa, Ruffer Street, Ruchdi Pasha, Alexandria
Zaidan (Emil & Shoukri) Building, Abdel Khalek Sarwat Street, Cairo
Zaidan (Emil & Shoukri) Building, Midan al-Tahrir
LEBANON & EUROPE
Grand Séminaire of the Greek Catholic "Melkite" Church, Lebanon
Greek Catholic Patriarchate in Abra, Tripoli, Lebanon
Michel Farah villa, Jounieh, Lebanon
Episcopal College "Khalil Moutran", Baalbek, Lebanon
1020 Via Cassia, Rome
Immeuble Commerciale, Rue du Rhone, Geneva
Etangs du Corot, Les Yvelines, Paris
---
The Albert Zananiri - Lucie Khoury-Haddad Building No. 7 Hassan Sabry Street Zamalek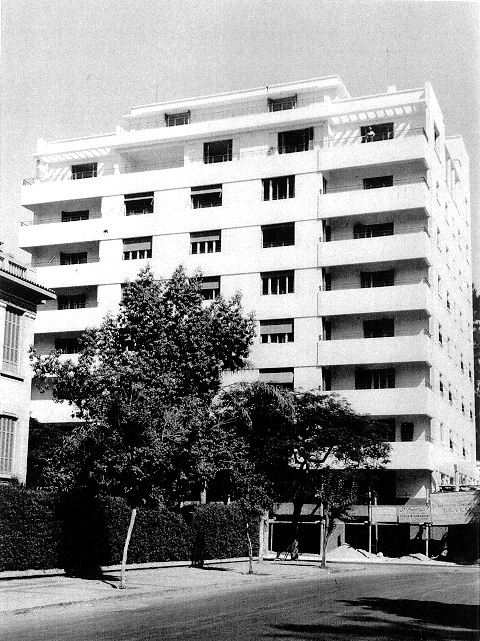 Albert Zananiri, his wife Lucie and their two daughters Myrna and Nevine lived in the penthouse of their smart Zamalek apartment building. The Zananiri Building was subsequently purchased in 1961 by Sheik Saad al-Abdallah al-Sabbah, Crown Prince of Kuwait.
Left of photo one can see part of the Bidair Pasha Villa before it was replaced by the Bidair Building where acclaimed crooner Abdel Halim Hafez lived.
---
The Ismail Sidki Pasha Building
No. 17 Maa'had Al Swissry Street, Zamalek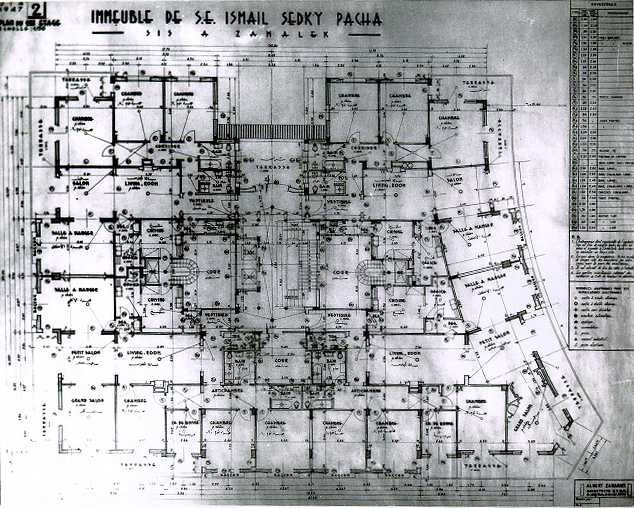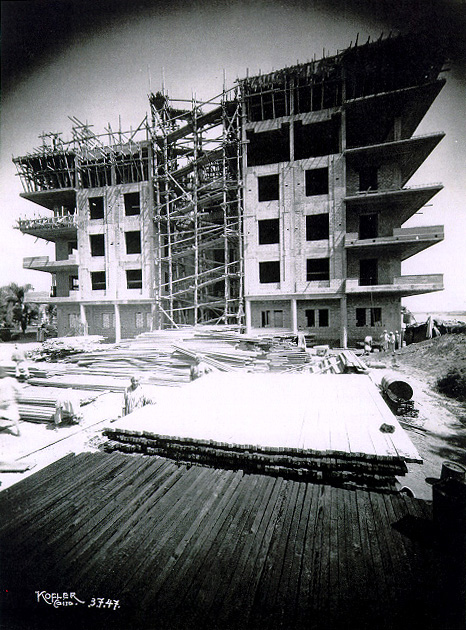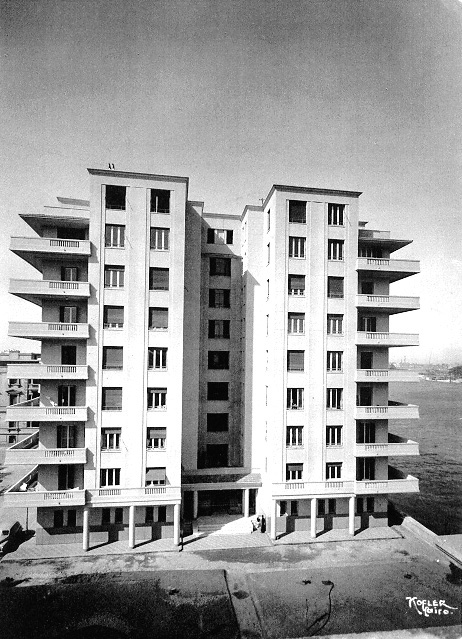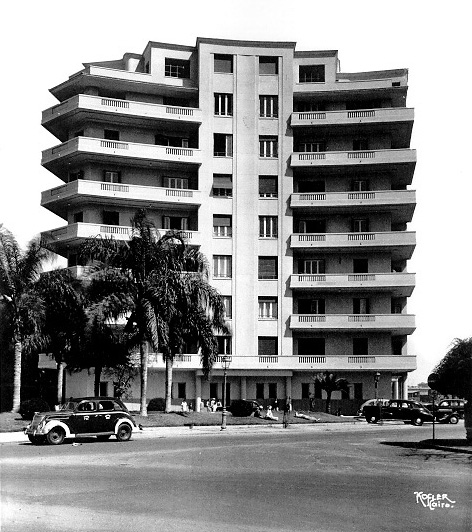 The Nile-front Sidki Pasha Building, one of Zananiri's best known works in view of its complexity and landmark curvetures, was erected atop the garden fronting Prime Minister Ismail Sidki Pasha's villa. The Sidki villa was subsequently destroyed to make way for a garden which, three decades later was itself replaced by a tall building.
---
go to section 2
Email your thoughts to egy.com
© Copyright Samir Raafat
Any commercial use of the data and/or content is prohibited
reproduction of photos from this website strictly forbidden
touts droits reserves