egy.com suggests following articles
EGY.COM - MAADI
MAADI'S ECLECTIC VILLAS and their stories
Maadi, once a Cairo suburb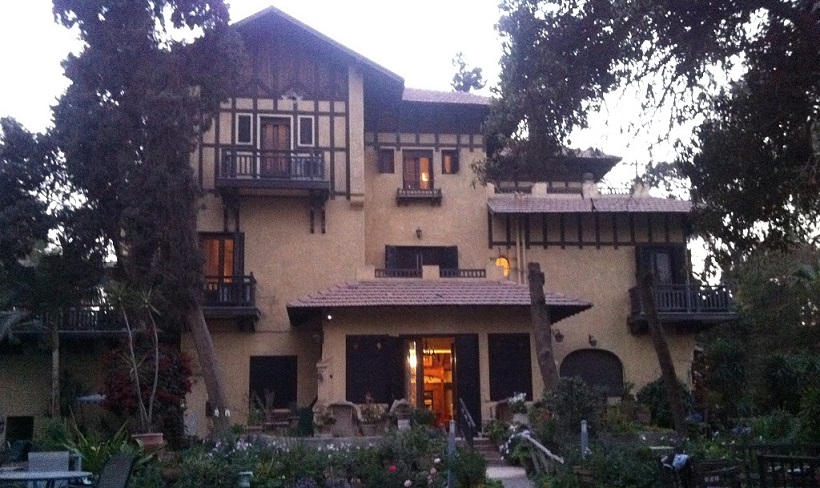 One of Maadi's loveliest villas on Road 83 named after its last occupant Dr. Fathi Loza, the late director of Behman Hospital/Sanatorium in Helwan. It is now home to his widow Francine Behman and his son prominent psychiatrist Dr. Nasser Loza. The villa's original owner was leading Cairo dentist Dr. Isaac Gershon who hailed from Central Europe shortly after WW1.
The villa is sometimes nicknamed 'House of Spades' in view of the repetitive telltale motif, which adorn most of its shutters.
Architect: Max Perdikides
---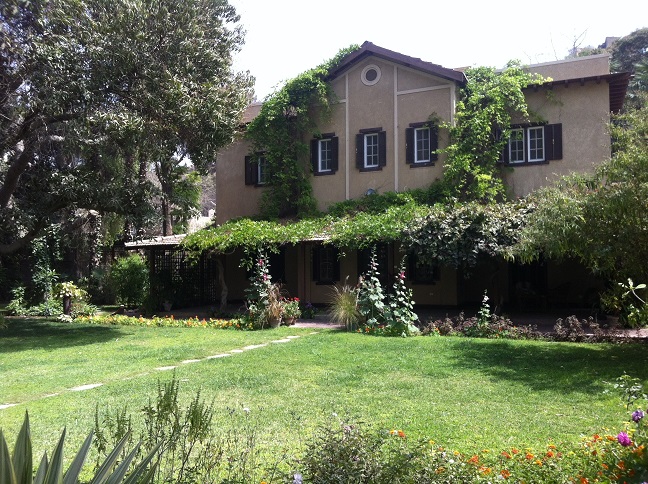 One of Maadi's earliest villas (1909) belonged to civil engineer Erwin Adolf de Camer from Mittle-Europa by way of Smyrna (Izmir). He lived there for three decades with his Italian musician wife Lucia Adamoli tending to their wonderful one-acre garden renown for its unique Bougainvillaes . Following Erwin de Cramer's death in Alexandria on 13 May 1944 it was a matter of time before the villa was sold. Purchased circa 1946 by Turco-Egyptian agricultural engineer Nihad A Kholoussy, he lived therein with his German wife. The last occupant of the villa was Nihad's second wife and widow Souza Fawzi and her lovely daughter Sanya H El Aroussi. Villa architect: Ariston St. John Diamant.
---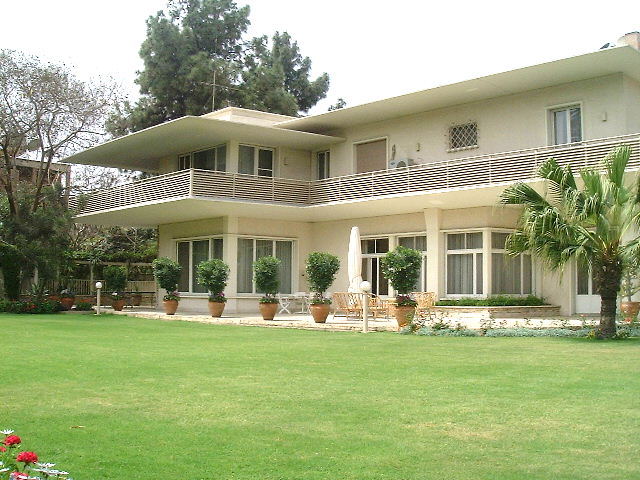 Swiss Embassy residence "Villa Emil Klauser" corner of Roads 84 and 13 designed by Marc Acatos using the flat slab technique for account of a senior director of the Portland Cement Company in Torah. Sold to the Swiss Embassy in the 1960s it became the residence of reference for all subsequent Swiss ambassadors starting with Daniel Gagnepain.
---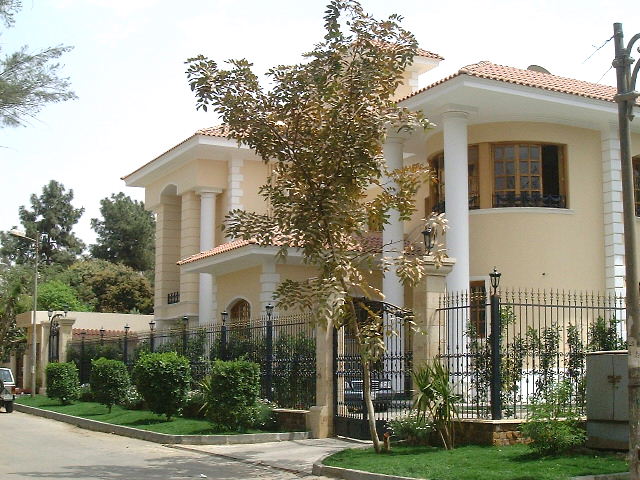 Villa Dr. Alaa El Zayatt on Road 84. The original villa belonged to a member of the Mahmoud Sidky Pasha family whose relation, minister of public works Ibrahim Karim Pasha, lived next door his villa occupying the triangle fronting roads Mustafa Kamel, 84 and 15 and which is today totally abandoned.
---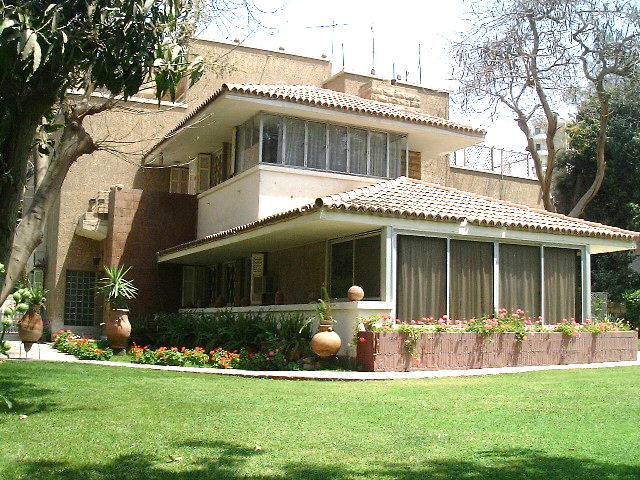 Villa Raafat on Road 84 designed by architect Yehya Mustafa in 1949 saw turbulent days when leading jurist Dr Wahid Raafat was placed under house arrest for persistently contradicting Gamal Abdel Nasser on a constitutional and foreign policy issue. Hence, for the duration of 1957, Villa Raafat was guarded by Nasser's police with access by permission only.
---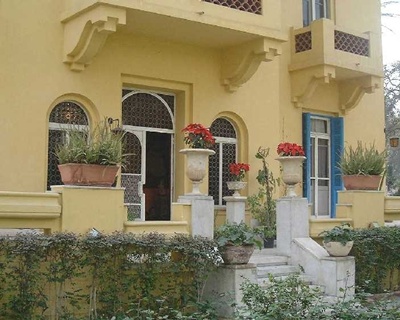 Villa Emanuel Mizrahi Pasha on ex-Mosseri Square belonged to history's last Jewish pasha. In the early 1960s, in order to save it from a government takeover, the pasha's daughter leased it to the Mexican government. The first Mexican ambassador to live there was Jorge Castaneda who was subsequently his country's foreign minister and noted jurist.
---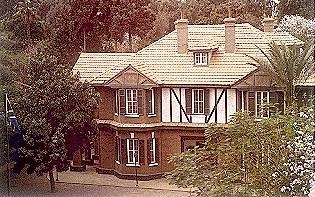 Sidley Manor on Road 13 built for leading British accountant John Sidley in the late 1920s would later be sold to press baron Emil George Zaidan and his wife Rose. In the 1990s it became the South African Embassy residence before its most recent owner, an MP and contractor, pulled it down in 2009-10 replacing it with a new-rich marble folly.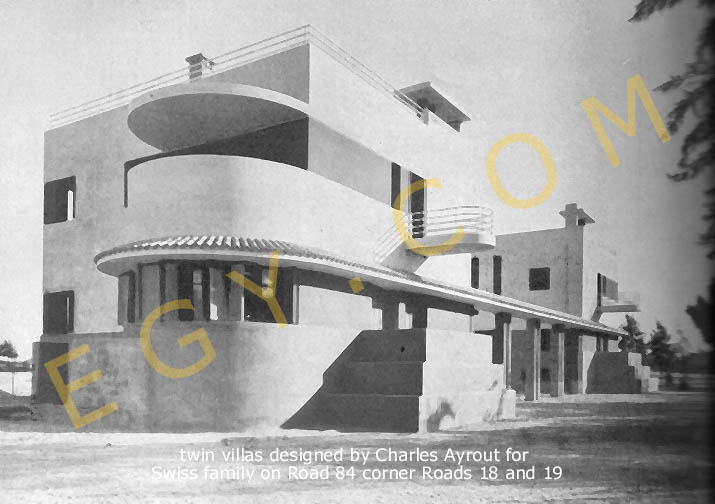 ---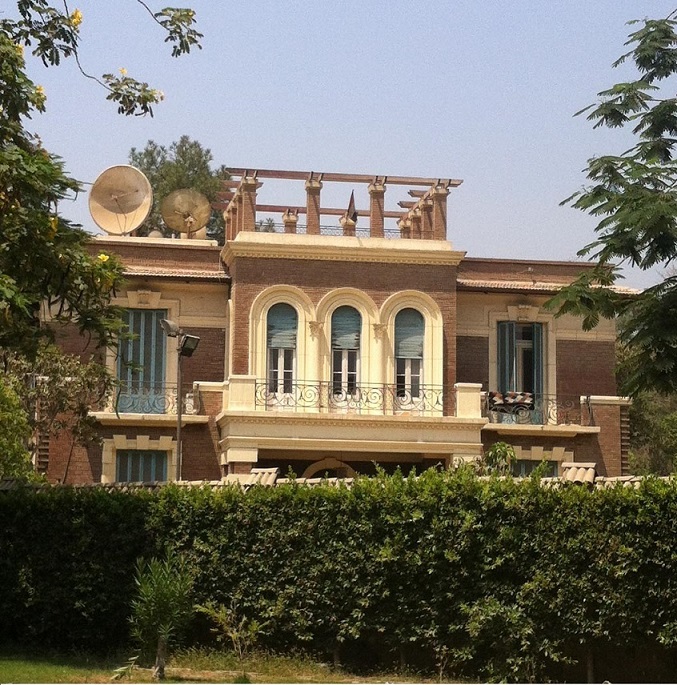 ---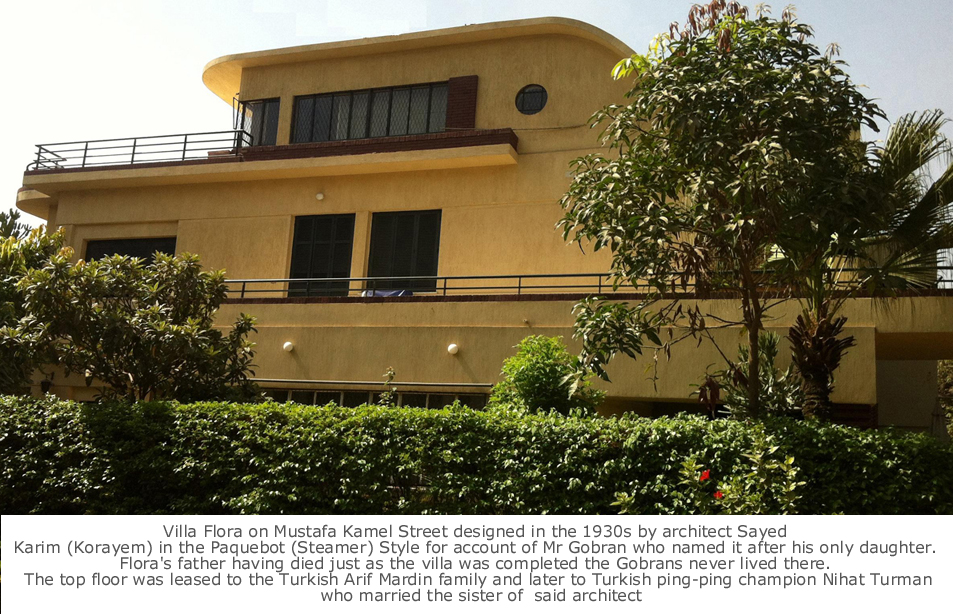 ---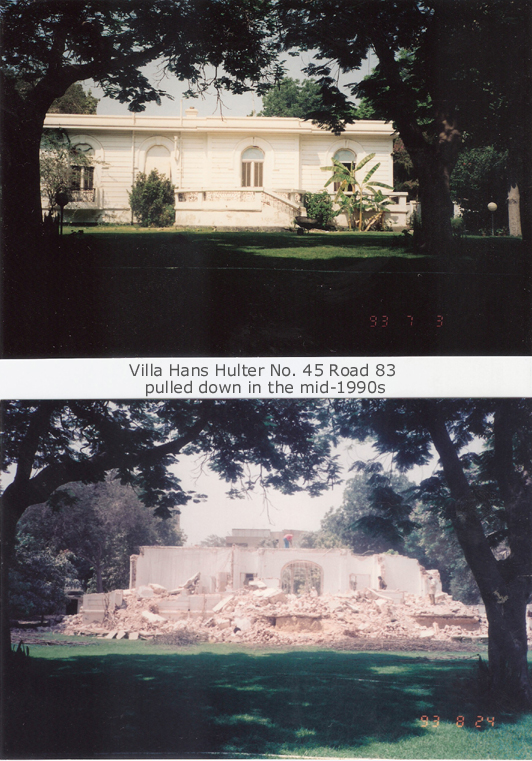 "For a very brief period after the war, Maadi was honored with the presence of the Polish-born Ignace Tiegermann, director of the Conservatoire Tiegermann on Champolion Street. Because he suffered from asthma, Tiegermann subsequently moved to Helwan, but even so he continued to direct the annual garden concert that was held in one or other of Maadi's gardens. One such concert was held at No.45, Road 83, in the splendid garden belonging to the Swiss Doctor Hans Hulter one of the senior directors of the Portland Cement Company located at Torah." From the book Maadi 1904-62; History & Society in a Cairo suburb by Samir W Raafat

Years later the villa was sold to jurist Amin Abbas al-Mahdi who later headed Egypt's Conseil d'Etat, the highest judicial body in the land. When he moved back to Manial with his wife Shatsi, al-Mahdi often leased his house to foreign diplomats. By far the most entertaining were the Argentinian Vera-Ortiz family. Together with their parents Katcho and Anneken, the Vera-Ortiz siblings Sasso, Carlos (Cai), Alberto (Beto), Patricia (Pati) and Gonzalo formed Maadi's finest musical band between 1968-71. Their garden parties were second to none. Herself a gifted artist, Anneken captured some of Cairo's bucolic scenes on canvas.

In the mid-1990 the house was cruelly pulled down so that the remaining footprint together with the adjoining garden made way for a totally disproportioned edifice which is still with us today as the Republic of Korea embassy residence.
---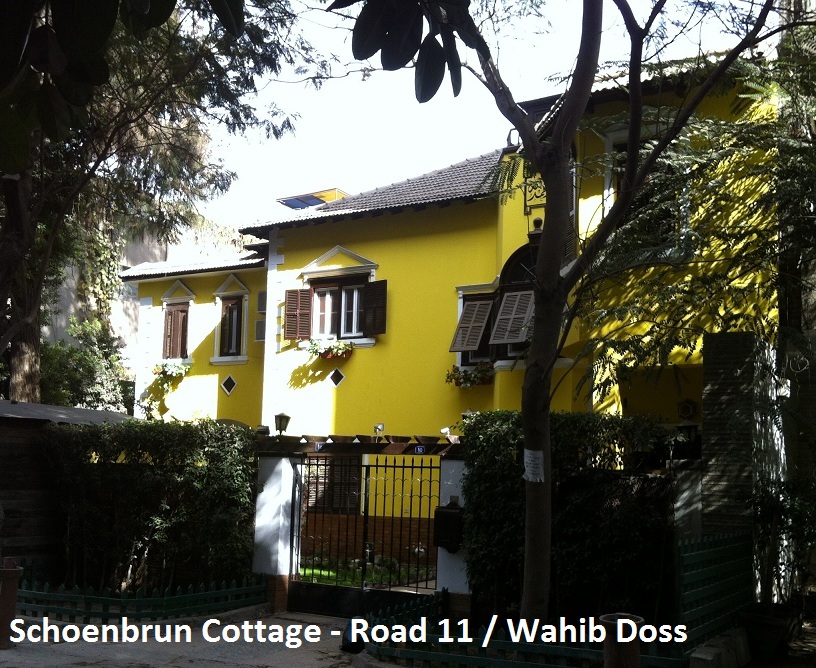 colors allegedly inspired by Schoenbrunn Palace outside Vienna, Austria. The present owner (2012-3) and long-term Vienna resident painted the exterior of his Maadi villa in shades of lemon.
---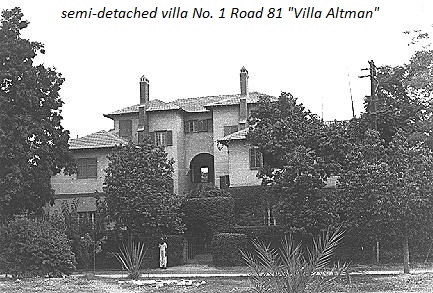 One of Maadi's earliest villa named after its first occupant Richard Altmann who hailed from Central Europe. Importing pumps from Germany he converted to Islam and formed an Egyptian family after separating amicably from his first wife Fanny Lifschitz whose father Paul Lifschitz owned a dozen or more properties in Maadi. Fanny's paternal aunt Elizabeth "Lotte" Altmann was Stefan Zweig's second wife and his partner in suicide in Petropolis, Brazil on 23 February 1942. As liberal Jews they felt the world had turned on its head and decided they no longer wanted to be part of it.
Fanny and Richard Altmann are buried in the interdenominational German Cemetery near Malek al-Saleh underpass, Old Cairo.
Email your thoughts to egy.com
© Copyright Samir Raafat
Any commercial use of the data and/or content is prohibited
reproduction of photos from this website strictly forbidden
touts droits reserves