egy.com suggests following articles
Several of my articles on Garden City were plagiarized word for word by novelist MEKKAWI SAID (winner of the Egyptian State price for literature!!!!) and re-published under his own name in a three-part series in El-Masry El-Youm daily in September 2015.
Cheers to our "talented" literature prize awardee. Your pain his gain !!!
EGY.COM - LANDMARKS - CAIRO - HELIOPOLIS
HELIOPOLIS PHOTOS AND MAP



back and front of Heliopolis Palace Hotel (today, Presidential Palace)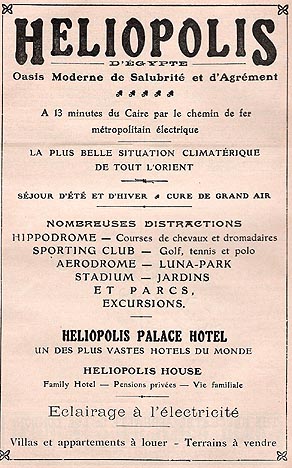 1913 advertisement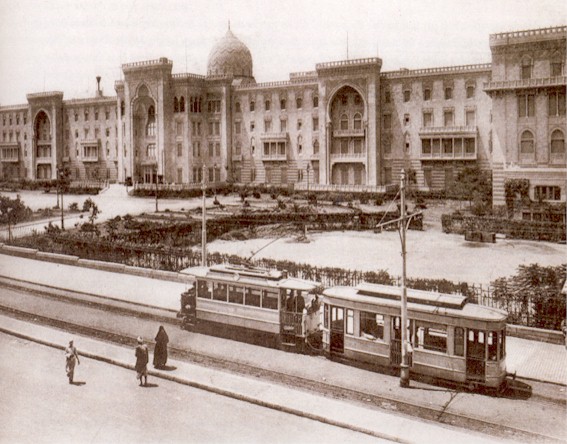 ---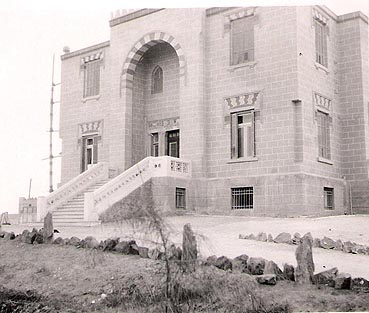 The Heliopolis residence for Prince Ibrahim Halim (grandson of Viceroy Mohammed Ali) and his German wife. When the Halims moved to Zamalek in the mid-30s their property was incorporated into the King Fouad Desert Institute inaugurated by King Farouk in 1950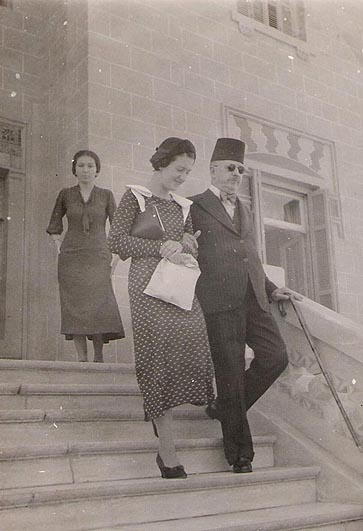 Suffering from severe shortsightedness Prince Ibrahim Halim seen here with his daughter Nimet-allah and his secretary standing in background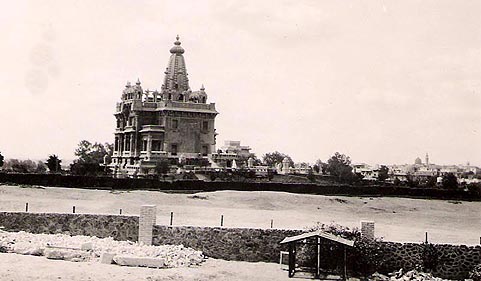 Baron Empain's palace seen from the mansion of Prince Ibrahim Halim
above three photos courtesy of the Princess Nimetallah Ibrahim Halim collection with special thanks to her daughter Ms. Amina Radi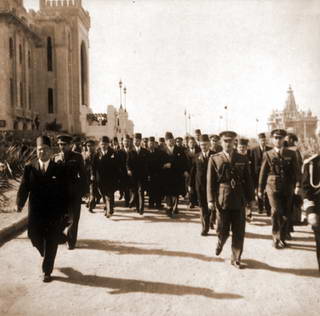 headquarters of the Desert Institue inaugurated by King Farouk in 1950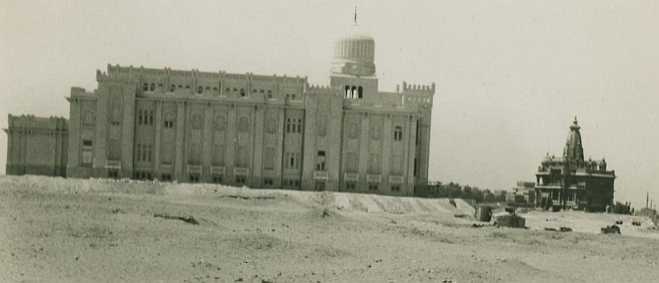 The King Fouad Desert Institute later to become headquarters of the Arab Unified Military Command
---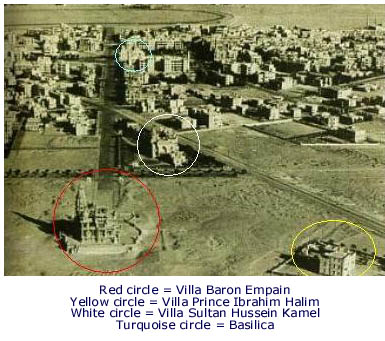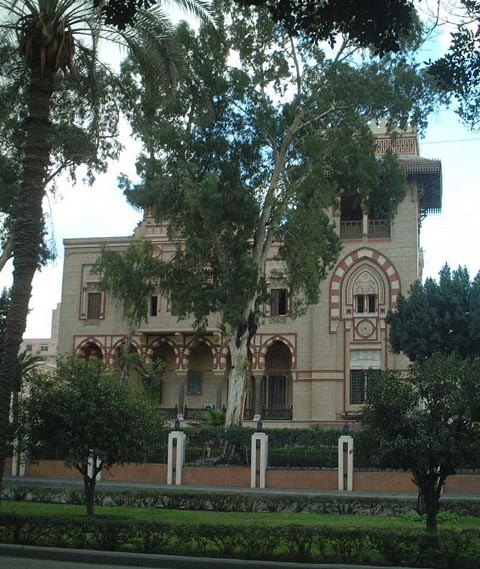 Mansion of Egyptian-Armenian businessman-statesman-diplomat Boghos Nubar Pasha (1851-1930) an associate of Baron Empain and a friend of Sultan Hussein Kamel with whom he shared interests in agriculture development
Note architectural similarites with italianate villa below designed by Alexandre Marcel. Nubar was made pasha in February 1885 during the lifetime of his father Nubar Pasha several time chief minister of Egypt.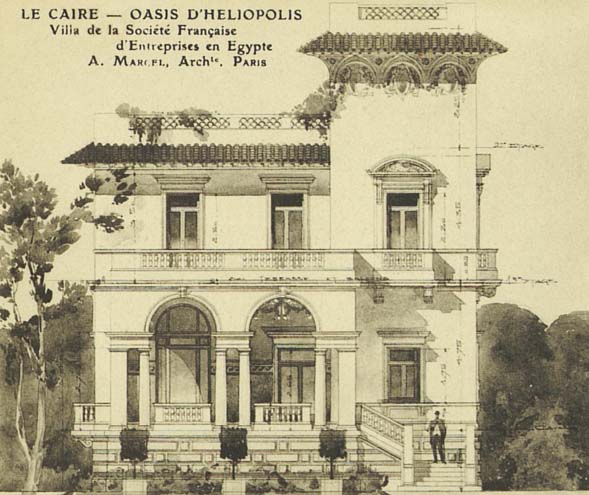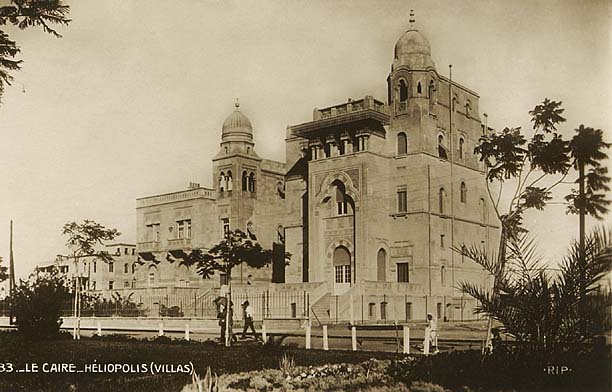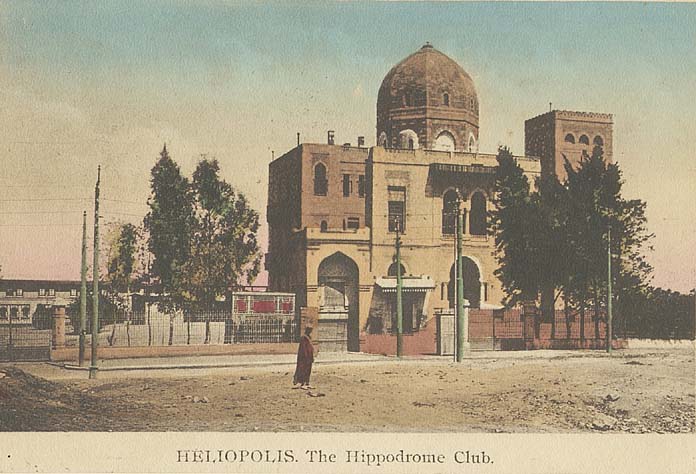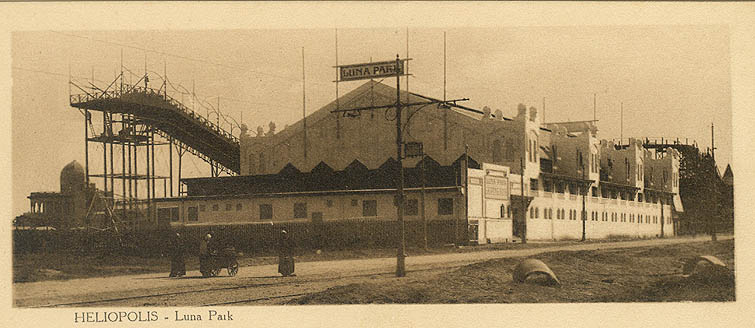 Luna Park (courtesy Carlos in Spain)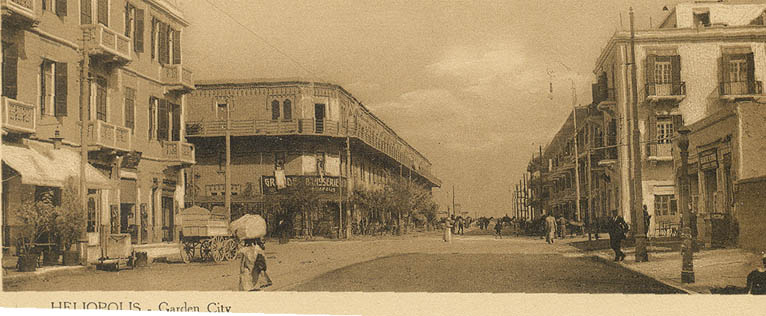 Garden City section of Heliopolis (courtesy Carlos in Spain)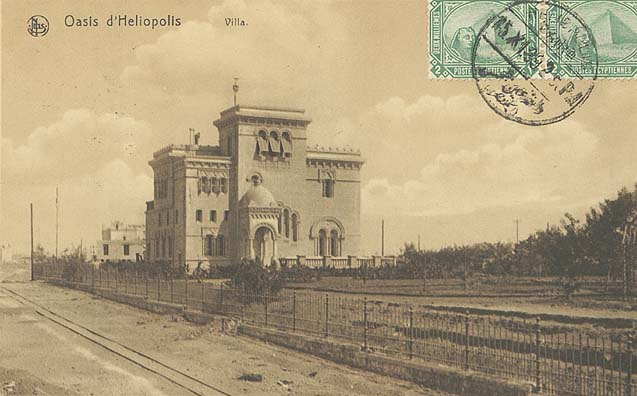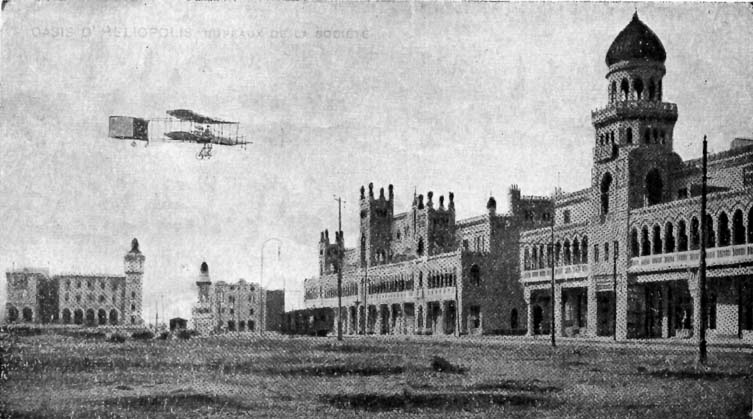 downtown Heliopolis with Company offices above arcaded round floor. Airplane flying above during 1910 Air Show (four above photos courtesy Lewis Said)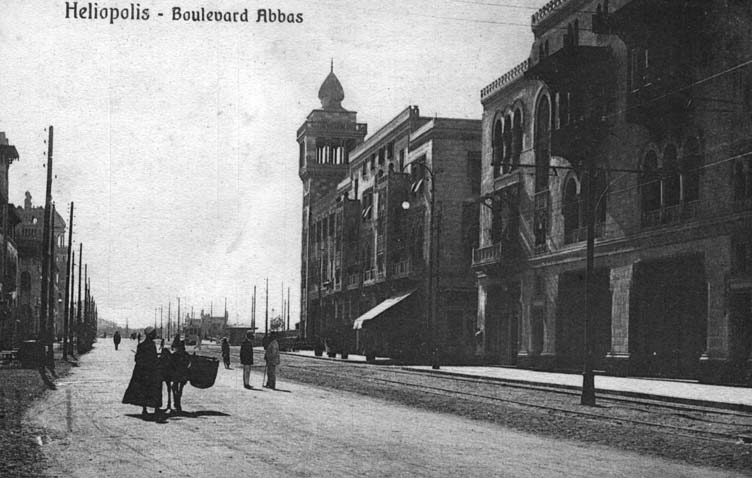 courtesy Raouf Razzouk in Australia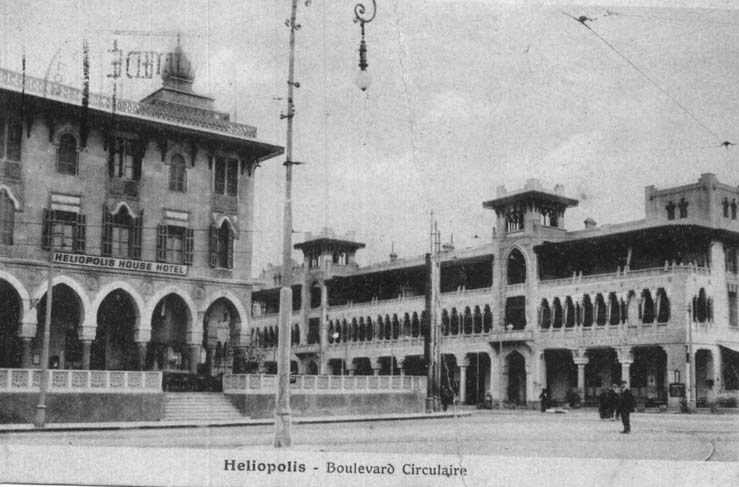 courtesy Raouf Razzouk in Australia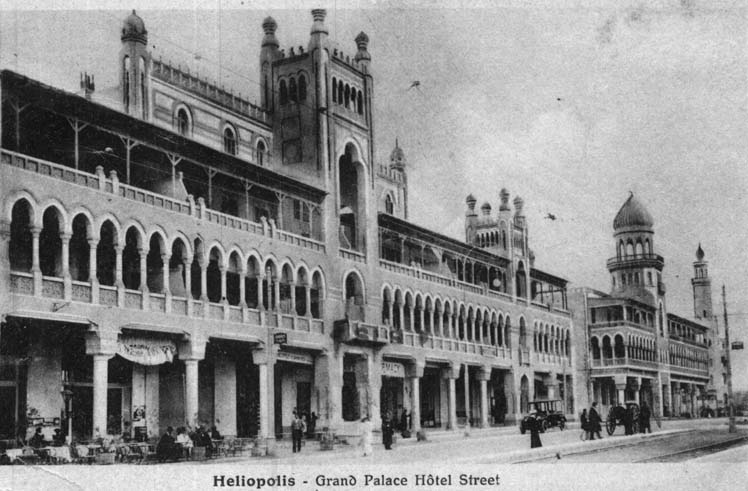 courtesy Raouf Razzouk in Australia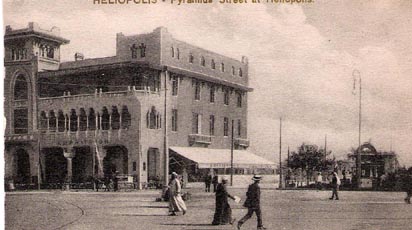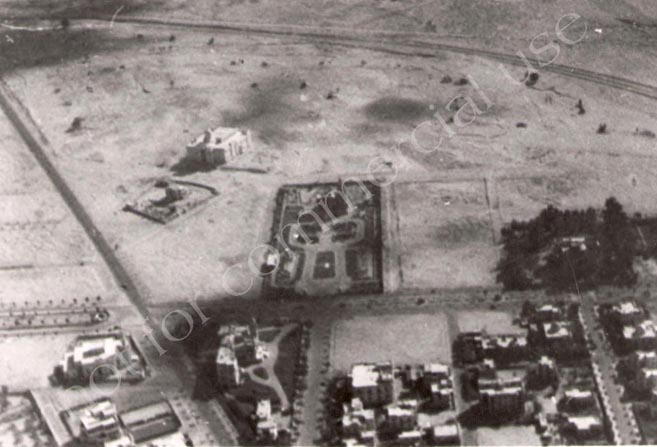 Rare aerial view of part of Heliopolis showing Baron Empain's Hindu palace with Prince Ibrahim Halim's mansion and the Desert Institute situated diagonally behind it (to its left). Also seen is Villa Boghos Nubar surrounded by thick vegetation. In the fore several buildings including triangular palace of Sultan Hussein Kamel opposite Empain (across Avenue des Palais). Next to it Heliopolis Mosque. Two avenues running perpendicular from Hindu Palace: Avenue de la Basilique & Avenue Nubar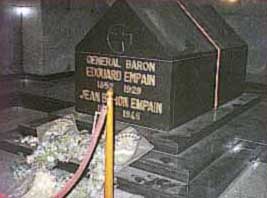 Baron Edouard Empain's tomb in Basilique crypt Place de la Reine Elizabeth; below: plaque for Alexandre Marcel builder of the Basilique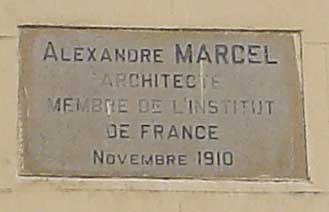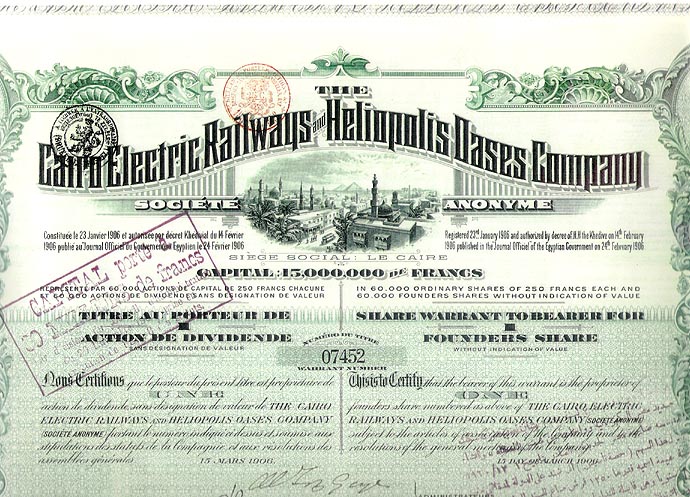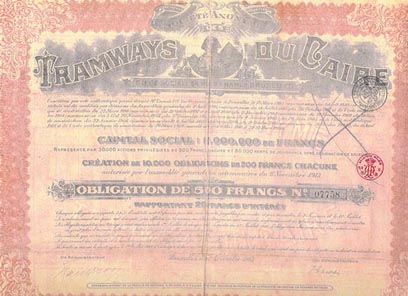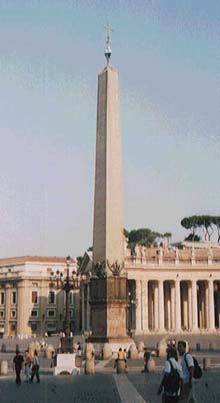 13th century B.C. Heliopolis Obelisk transported to Rome during reign of Emperor Caligula (A.D. 37-41) since 1586 centers Vatican City's St. Peters Square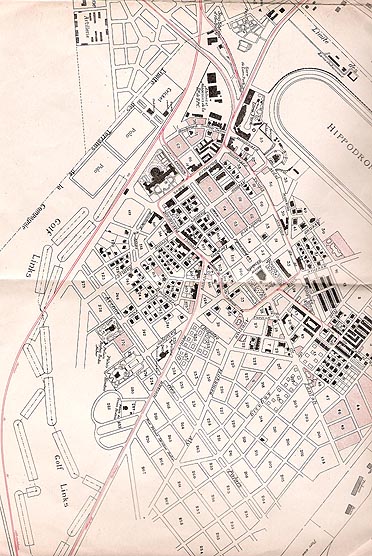 Map of Heliopolis, circa 1913
---
More photos of Heliopolis
More photos of Egypt courtesy of Max Karkegi




Email your thoughts to egy.com
© Copyright Samir Raafat
Any commercial use of the data and/or content is prohibited
reproduction of photos from this website strictly forbidden
touts droits reserves