egy.com suggests following articles
EGY.COM - HISTORICA
THE NATIONAL BANK OF EGYPT (NBE) 1898-1998
by Samir Raafat
Egyptian Mail, Saturday, May 11 and 25, 1996
extended version in "The Egyptian Bourse" published by Zeitouna 2010

THE BUY OF THE CENTURY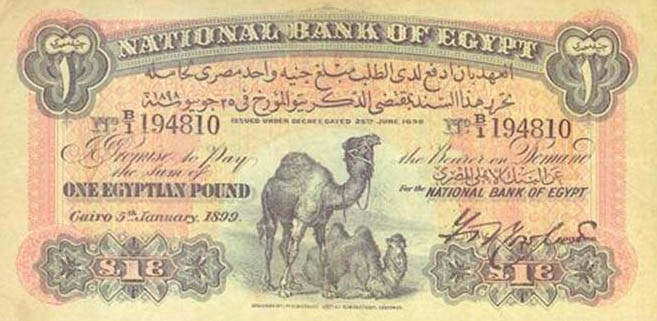 Despite the Union Jack fluttering above 75% of the Suez Canal traffic, France was considered the major European player in Egypt's financial affairs. Frenchmen and French companies held majority interests in the international waterway and controlled Egypt's principal banks, the Anglo-Egyptian Bank being one of them. That is until autumn 1875. In November of that year, things were going to change in Britain's favor.
On the brink of bankruptcy, the khedive's bankers ÷ Oppenheim Alberti & Co., Anglo-Egyptian Bank, Societe General, Bischoffscheim of London and Brussels, Edouard de Vries of Paris and Andre Dervieu in Cairo ÷ refused to extend his credit. Faced with crippling debts and a devastated economy, the khedive resorted to an action which unwittingly ensured Egypt's subjugation to European, most notably, British, imperialism.
On November 25, 1875 an epic document was signed by Ismail Sadek, Khedive Ismail's ill-fated finance minister of finance and General Edward Stanton, the British consul-general in Cairo. As a result, Egypt's stake in the Suez Canal Company, 176,602 shares out of a total of 400,000 ordinary shares, were signed over to HM government against the sum of four million pounds sterling (equivalent of 27.5 million in 1979 value).
Lacking four million pounds for the purchase of the shares, the British treasury obtained an advance at one day notice from Baron Lionel Nathan Meyer de Rothschild. The cost of the loan to the British government was a flat commission of 2.5% plus a 5% interest charge per year. Aside from making 100,000 pounds on this momentous deal, Rothschild won the irrevocable esteem of Prime Minister Benjamin Disraeli.
The sale of the khedive's shares concluded, the certificates were sealed in seven large zinc boxes and deposited at the British consulate. Forty shares were found missing and later a public notary discovered two more shares were unaccounted for and two were duplicated. On December 16, 1875, the zinc boxes sailed for Portsmouth aboard the "H.M.S. Malobar". In England, the boxes traveled by guarded escort to the Bank of England. From that day onwards, Egypt's participation in the Canal's affairs was reduced to that of a convenience flag for the Suez Canal Company. On the other hand Great Britain was about to become a principal shareholder the Middle East. But first, Egypt had to be secured, lock, stock and canal.
Among the major players in Egypt's destiny was a close-knit network of European bankers. Most notable among them was Baron Maurice de Hirsch (d.1896). Although he controlled the powerful Anglo-Austrian Bank he is best remembered for having financed the Vienna to Constantinople Railway on which the first Orient Express ran in 1888. Through business mergers and acquisitions Hirsch was connected to most of the private Jewish banks of Europe and through marriage was related to most of their owners. One of them, Sir Ernest Cassel was a man who would have a profound impact on the development of Egypt's economy.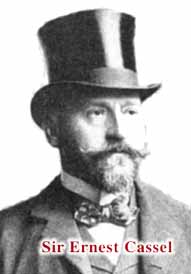 SIR ERNEST CASSEL (1852-1921),
1898 is a landmark year in the history of Egypt's economy. On June 21 the Egyptian government sold the Daira Sania Estates, the country's largest state run agro-industrial company to an international consortium led by Cassel for the sum of 6,431,500 sterling, representing the Daira's outstanding liabilities. This singular transfer of ownership and control from a state-owned enterprise to the private sector would change the economic and social face of Egypt for at least the next 60 years. The actual kickoff started four days after the sale when, at Alexandria's Ras al-Teen Palace on June 25, 1898, Egypt's nominal ruler Abbas Hilmy II, rubber-stamped the decree creating the National Bank of Egypt. Actually, the bank had already been incorporated on June 9 by the Daira's new owners. The new bank would serve as the country's regulatory and issue bane until 1960
This was also the year in which the Cassel-controlled Irrigation Investment Corporation Ltd. invested in Egypt's desolate Upper Egypt regions. Earlier in the year, Cassel had signed two contracts, totaling 3.6 pounds sterling which he would finance, with the firm of Sir John Aird for the construction of the Aswan and Assiut barrages. Besides boosting and upgrading sugar cane production in Upper Egypt, the barrages would enable Cassel's company to reclaim thousands of new acres south of Kom-Ombo. As a result Prices of the Daira shares and lands were expected to soar.
It was from his Park Lane office in London that Cassel led the tiny group that created Egypt's embryonic central bank. While Cassel represented British interests, it was for the Suares Brothers of Cairo and Constantine Salvagos of Alexandria to represent the Egyptian. Capitalized at one million pounds the colonial bank's main purpose was to provide the means of channeling finance to development projects and, to attract British capital and enterprise. What made this bank different from others before it was its charter which gave it, with Whitehall's blessings no doubt, exclusive right to issue notes, a privilege which it started to exercise as of April 3, 1899.
Despite his initial 50% equity share, Cassel never actually attended to the Bank's running. For that he was represented over two decades on the board by three important bankers. Sir Vincent Caillard (1856-1930) was a director of several Cassel-owned companies including Vickers Sons. Sir Sydney Cornwalis Peel (1870-1938) was Cassel's right arm in all Egyptian capital ventures. As the third son of Viscount Peel, he was also a director of the NBE and the first chairman of the Agriculture Bank of Egypt. Carl Meyer (1851-1922) was the Hamburg-born private secretary of Alfred de Rothschild and later the chairman of National Bank of Egypt's London committee. On the board of a number of blue chip financial houses. Meyer was also vice-chairman of De Beers Consolidated and a director of the Hong Kong & Shanghai Bank. He would receive a peerage (Lord Shortgrove) in 1910.
The bank's first governor was Sir Elwin Palmer. Although indebted to Cassel, he was regarded more as a Cromer man reporting directly to the British proconsul which often led to dicey situations. Cassel and Cromer did not always see eye to eye. They both claimed long connections to Egypt, Cromer since his appointment to the Caisse de la Dette and Cassel since the days when apprenticed at the Anglo-Egyptian Bank in Paris. Later, Egypt would become Cassel's favorite winter resort traveling there with his wife and daughter or alternately with his lifelong friend, the American railway baron, Jacob Henry Schiff.
Cassel enjoyed better relations with the proconsul's brother, Edward Charles Baring (Lord Revelstoke). This Baring was a senior partner in Baring Brothers and a director of the Bank of England. It was at the Baring's famous country seat "Nubia House" that Cassel concluded several lucrative Egyptian deals. To Lord Cromer's annoyance, Cassel also enjoyed cordial relations with Egypt's Khedive. In June 1903, Cassel was instrumental in the setting up of a meeting in England between Egypt's khedive and King Edward VII. While in London, the khedive was Cassel's guest at his No. 48 Grovesnor Square mansion.
In 1904, Cassel loaned Khedive Abbas Hilmi 500,000 pounds at the low rate of 2.5% in return for new land and commercial concessions in Upper Egypt. This direct way of doing business with the khedive without first consulting with the British Residency in Cairo greatly irritated Cromer. To mollify the rancorous British proconsul, Cassel donated 41,000 pounds towards the establishment of the Traveling Eye "trachoma" Clinic in Egypt and gave an equally generous sum for the creation of the Anglo-American Hospital in Cairo. In 1912, five years after Cromer retired from Egypt, Cassel gave the sum of 10,000 pounds to the Deaconess's Hospital in Alexandria.
Confidant to British monarch and adviser to Egyptian khedive, Cassel was rewarded for his efforts when, in 1902, he was made a member of King Edward's Privy Council. Several months later received the Grand Cordon of the Imperial Ottoman Order of the Osmanieh from a grateful khedive.
So successful were Cassel schemes in Egypt, that the amount loaned out for the construction of the Aswan Reservoir was fully repaid by 1914. Likewise, his investments in Daira Saneya were equally profitable with the Daira loan being repaid in full very shortly after its privatization.
2. THE SUARES BROTHERS OF CAIRO
With the blessings of Whitehall in London and Lord Cromer in Cairo, Sir Ernest Cassel put up 50% of the National Bank of Egypt's founding capital ensuring Britain a lion's share of all new major capital investments in Egypt. Britain meanwhile, actively pursued a stringent policy of fiscal reforms aimed at enhancing investments in land, irrigation and transport, with the hope of setting off a splurge of capital accumulation. Because the National Bank was a pivotal component of these reforms, it was of paramount importance to legitimize its position as an 'Egyptian' bank by recruiting local partners. Raphael Isaac Suares was one of the two "Egyptian" partners who would found the National Bank of Egypt.
Apart from the khedivial family and its immediate circle, it was a thriving Ottoman-Levantine elite which dominated Cairo and Alexandria's commercial and banking scene. Suares was a distinguished member of this elite enjoying a measure of political power due to his diligent cultivation of the representatives of the European powers in Egypt. Moreover, he was affiliated to the khedivial family through his step daughter, Alix Marthe Frezet, who had married the khedive's cousin, Prince Ali Fazil.
Through his bank Suares Freres & Cie., Raphael Suares subscribed to 25% of National Bank of Egypt's founding shares. In an effort to spread his risks, Suares brought in his brothers Joseph and Felix as well as the owners of several Jewish-owned banking houses to whom he was related by marriage. The most renowned amongst them being: J.N. Mosseri Figli & Co., Yacoub Moise Cattaui Fils & Cie., J. Levi Menashe Fils & Cie. and R. Rolo Figli & Co.
A large majority of those 'Mutamessereen' or pseudo-Egyptians came to Egypt during Mohammed Ali's boom years. While many came from within the Ottoman Empire -- Salonika, Smyrna, Aleppo, Constantinople, Baghdad -- there were those like Suares who had come from the southern European port cities of Trieste and Leghorn. Only the Cattauis from the above assembly could claim long ancestry in Egypt. Not surprising therefore that there existed a precept among the local population claiming that minority groups dominated intermediary economic positions. This in turn earned them some degree of envy and hostility. But in fact, the true culprit of such enmity was the system of Capitulations from which the Suares and their associates benefited.
Capitulations in the Ottoman Empire were not unlike the unpopular Concession system in Shanghai. In Egypt, alien (and sometimes local) minorities having grasped the advantages of such a system quickly placed themselves under the protection of a European power. This allowed them to reap economic benefits while maintaining a status of extra-territoriality exempting them from local taxes and local jurisprudence. Armed with this protection, the Suares and their kith joined the board of the National Bank of Egypt. From a European investor's point of view, Raphael Suares and his associates, while not bona fide Egyptians were perceived as the ideal capitalist go-between who could merge Egypt's surplus resources with foreign venture capital. That they had already culturally gravitated towards France and England made them even more appealing.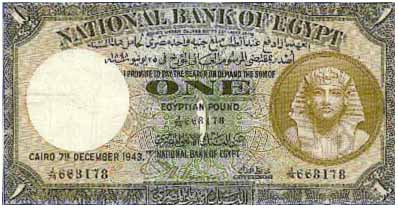 In Cairo, the Suares were the first to introduce communal transport nicknamed "arabiyat Sawares," a pay-as-you-ride horse-drawn omnibus. It was Suares who owned the railway line from Cairo to Helwan and several other lines in the rural areas in both Upper and Lower Egypt. The Suares holdings were greatly enhanced when Suares linked with Cassel when the latter purchases from the Egyptian government, lock, rolling stock and barrel, the former Khedivial estates of Daira Saneya. And it was through his French associates that Suares participated in the mammoth undertaking of overhauling part of Egypt's agricultural sector. Together, they purchased and modernized Mohammed Ali's antiquated sugar mills adding new refineries up and down the Nile including a large one in Hawamdia.
Besides their interest in railway transport, the Suares brothers were the largest family-run urban real-estate developers in Cairo. In recognition of their extensive holdings in the Cairo's European district of Ismailia which extended from Opera Square to Midan Ismail (now Tahrir), an important square was named after Rondpoint Suares. It would become Midan Moustafa Kamel in the 1937. In view of their extensive city holdings, it was no surprise when, on April 16, 1900, the National Bank of Egypt inaugurated its newly built headquarters ÷ designed and built by Fabricius Bey ÷ at the corner of Kasr al-Nil and Cherif street (today the headquarters of the Central Bank of Egypt). Also next to Rondpoint Suares, stood Banque Suares Freres and the Cairo branch of the Credit Foncier Bank of which Raphael Suares was a founding member.
Besides launching major developments in the town of Helwan, Suares and his associates were responsible for the creation of the suburb of Maadi where, to this day, a main square is after Suares. If he was not responsible for its celebrated art collection, it is to Raphael Suares that Cairo owes the mansion that houses the Mr. & Mrs. Mohammed Mahmoud Khalil Museum in Giza.
For all these reasons and more, Raphael Suares (1846-1909) was rightly called the Cassel of Egypt.
3. CONSTANTINE AND MIKES SALVAGOS OF ALEXANDRIA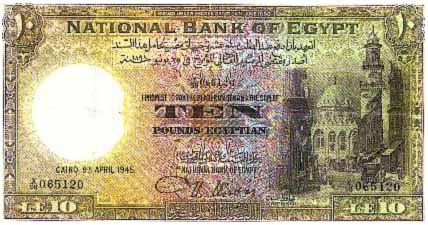 It was not by accident that the National Bank of Egypt's third founding partner fell on Constantine M. Salvagos. At their peak, the Salvagos family controlled over 130,000 feddans of agricultural land, most of it cotton. Privately, they owned over 1,800 prime agricultural feddans in the Delta.
Unlike the thousands of long term Greek residents of Egypt, the Salvagos were relative latecomers. For several decades, the Greeks of Alexandria formed one of the largest agglomerations outside Greece and the Anatolian peninsula. Now, come to increase their numbers was one Constantine Salvagos, a textile merchant from the island of Chios by way of Marseilles. He had heard of Egypt's cotton boom prompted in large part by the American Civil War and had come to stake his claim of the spoils. C.M. Salvagos & Co. of Alexandria would see its fortunes multiply further after the 1882 British military occupation of Egypt.
Together with the Choremis, Rodocanakis, Casullis, Sinadinos, Rallis and Benakis, the Salvagos formed the top echelons of the large Greek community of Egypt. Most were in the cotton trade either as growers, ginners, exporters, shippers or bankers. They were also the directors of the all-powerful Alexandria General Produce Association (AGPA) a cartel which regulated all matters pertaining to cotton trade. Their motto: What was good for AGPA was good for Egypt. This was the era of King Cotton.
Constantine Salvagos and later his heir Mikes, were presidents of six of Egypt's largest land and utility companies north of the Delta. The most important were Societe Anonyme du Behera founded in 1880 and its offshoot, Union Fonciere d'Egypte founded in 1905. The others were the Alexandria Water Company Limited founded in 1879, the Alexandria & Ramleh Railways Company founded in 1862, the Filature Nationale d'Egypte and the Societe Egyptienne des Industries Textiles.
The Salvagos were also board members or directors of the Egyptian Salt & Soda Company Ltd. (1899); the National Insurance Company of Egypt (1900); the Land Bank of Egypt (1905); the Bank of Abyssinia (1905); the Gabbari Land Company 1907; and the Societe Anonyme de Nettoyage et Pressage de Cotton (1922).
For several generations, a Salvagos presided over 100,000 strong Greek community of Alexandria, a position they relinquished in 1948 when Mikes Salvagos died at 73. Despite their status, the Salvagos were more often than not entertaining Alexandria's other elite communities ÷ Italians, French, British, Jewish, Syrians. Unless you belonged to the Hellenic cream, Greeks were not always in evidence at the great Salvagos residence at No. 6 Rue des Ptolemes.
What they lacked in community spirit the Salvagos made up for in charity works. There was the Salvagos Dispensary, the Salvagos Crafts & Trade School and a number of other Salvagos-backed philanthropic institutions spread all over Alexandria. No one was going to accuse Mikes or Argine Salvagos of parsimony.
Just like the Suares' of Cairo, by the time the Salvagos reached the second and third generations, they had tied the marital knot with most important members of their community, notably the Benakis and Choremis. Salvagos wealth and communal prestige notwithstanding, they were regarded by the community at large as ardent anglophiles. With the British veiled protectorate in full swing, Constantine Salvagos knew on which side his toast was buttered. Having identified himself with the British, both politically and economically, Constantine Salvagos was foremost in line to be rewarded by Lord Cromer for his thoughtfulness and cooperation. The British proconsul in Cairo was amongst the first to recognize the merits of having Constantine join the founding board of that latest of British colonial banks. Just as welcoming was Raphael Suares, for Salvagos was an old business colleague ever since they successfully founded together the Credit Foncier Bank in 1880. Perhaps, they could set another financial milestone together.
The combined influence of German-born Sir Ernest Cassel of London, banker Raphael Suares of Cairo and Constantine Salvagos of Alexandria, guaranteed the success for the National Bank of Egypt. Everything proceeded so satisfactorily that in 1902, the National Bank of Egypt created the Agricultural Bank. Within three years the new offshoot saw a phenomenal rise in its founding shares from five pounds to 800 pounds.
The boom years eventuality prompted needless speculation financed from London and the other world money centers, until, one day, there was not enough money to carry all the projects begun by promoters. Some historians concede that the money panic of 1907 started in Egypt with the failure in July of a large bank ÷ Cassa di Sconto ÷ in Alexandria. Japan was hit next, then Germany, then Chile. By October, the fallout reached Europe and the United States. This was known as the Crash of 1907 Yet due to sound management, the National Bank of Egypt survived these uncertain days and went as far as producing a sibling, the Mortgage Company of Egypt in 1908.
The region's fastest growing issue bank was barely ten years old.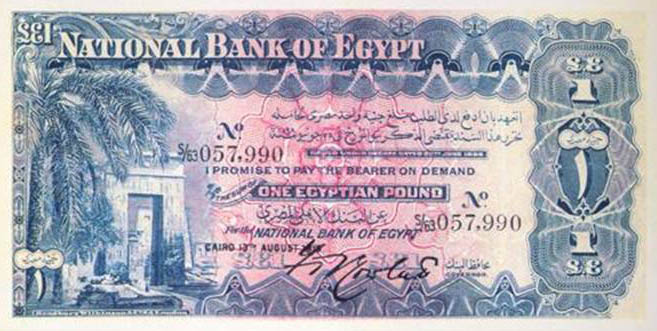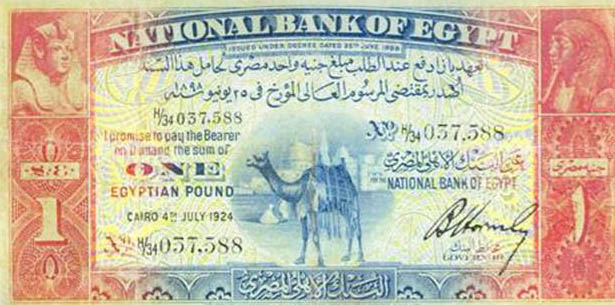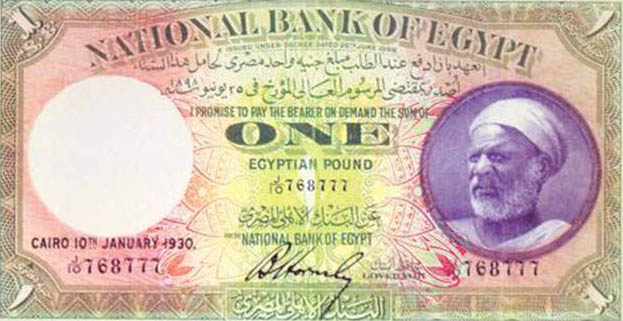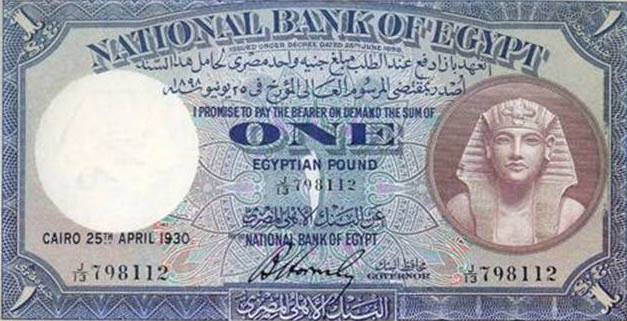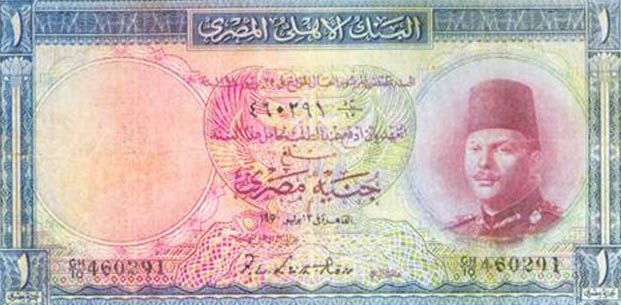 Email your thoughts to egy.com
© Copyright Samir Raafat
Any commercial use of the data and/or content is prohibited
reproduction of photos from this website strictly forbidden
touts droits reserves